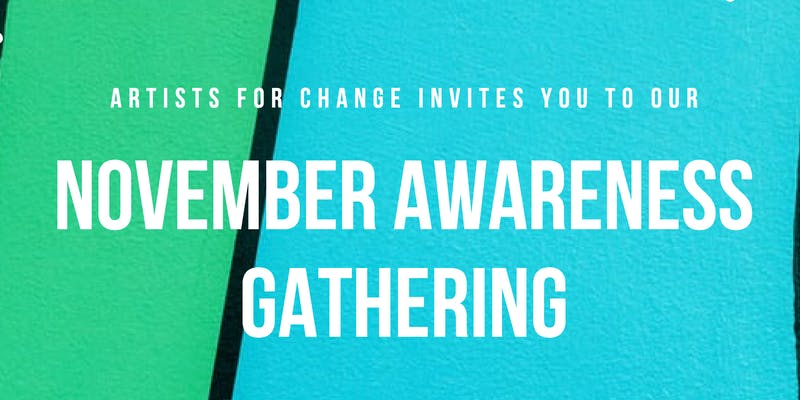 Please join us for a fun afternoon and meet other like minded socially conscious individuals for the non profit Artists For Change November Awareness Gathering on Sunday November 17th 4-8pm
At 1424 North Kings Road LA
This months event will be hosted by Actor and Director Danny Huston. Award-winning actor, writer and director, Danny Huston is known for his versatility and dramatic screen presence. Most recognized for his roles in films like the Patty Jenkin's directed studio blockbuster Wonder Woman as Ludendorff opposite Gal Gadot, Martin Scorsese's The Aviator, Alfonso Cuaron's Children of Men and Alejandro Inarritu's 21 Grams, Huston has worked with some of the finest film directors of his generation. Danny can currently be seen in The Succession opposite Brian Cox and Dan Jenkins In Yellowstone. The recent film he directed The Last Photograph is a stunning portrayal of grief and loss just opened to amazing reviews.
We will also be treated to a wonderful performance by the legendary The Firebird Balalaika Quartet.
The Firebird Balalaika Quartet has built a reputation as a unique, dynamic and accomplished chamber ensamble performing on traditional Russian instruments. The group performs on the domra, the balalaika, the bayan. The quartet's repertoire ranges from traditional Russian and Eastern European songs, to well known classics and contemporary works.
Food and drinks will be served and events are always well attended by interesting filmmakers.
Get Your Tickets Today!
Find out more about Artists For Change – https://www.artists4change.org/
We are currently focused on educational media to raise awareness and education on child trafficking.  300,000 children a year are currently being trafficked in the US – education leads to prevention – your donations help us do this!
If you can't make the event but would like to donate: https://www.artists4change.org/donate/