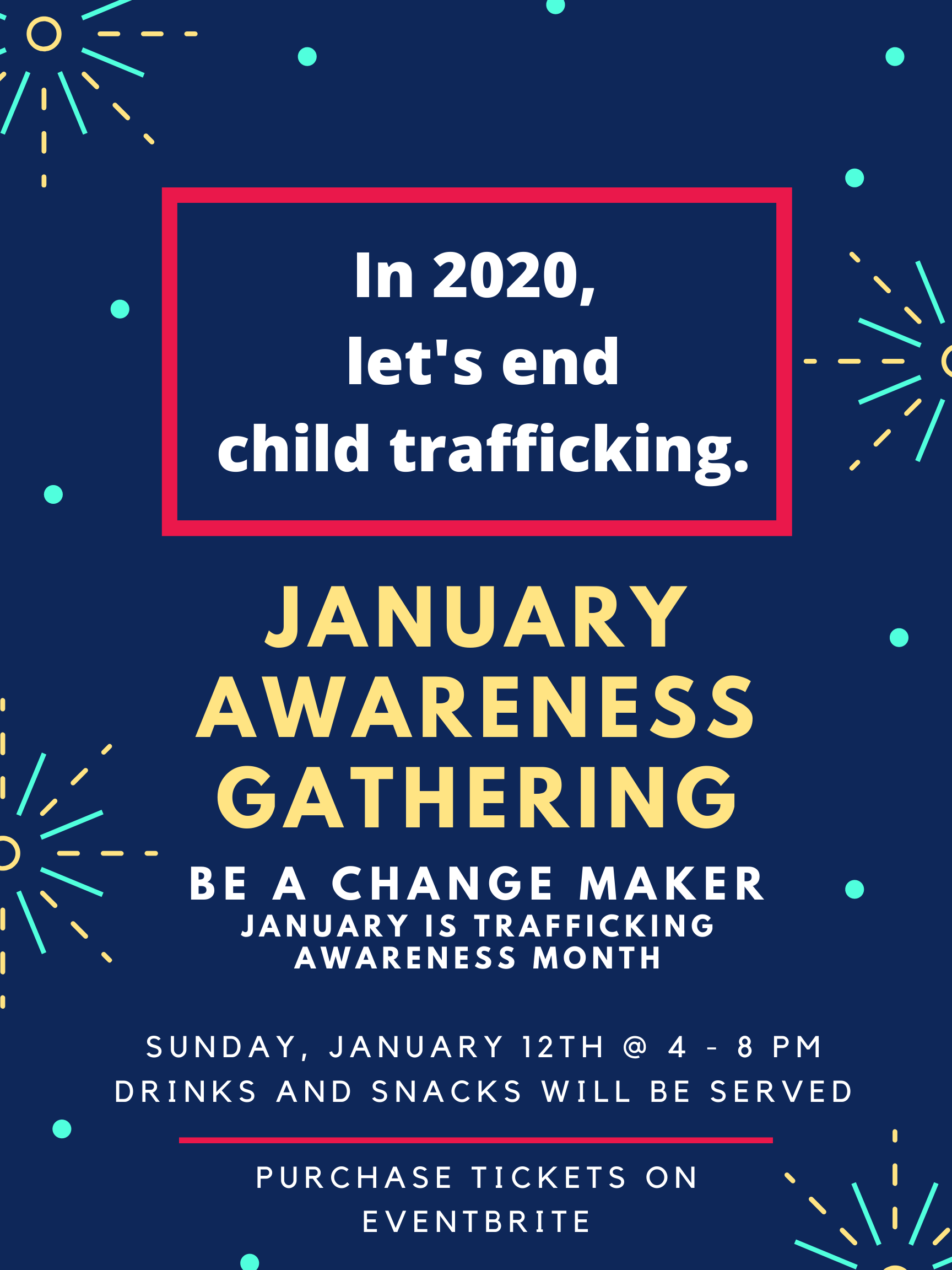 SAVE THE DATE
JANUARY AWARENESS GATHERING

Sunday, January 12th
4 – 8 PM
1424 N Kings Rd, Los Angeles
(Parking available on the opposite side of the street or meters on Sunset)
JANUARY IS TRAFFICKING AWARENESS MONTH!
COME TO SUPPORT US AND BE PART OF THE CHANGE
CELEBRATE THE NEW YEAR AND MAKE IT ONE WHERE YOU PARTICIPATE IN CHANGE
You'll meet like-minded filmmakers who want to use media to create change and great individuals who care about creating a better world.
We will also be celebrating our founder, Julia Verdin's, birthday!
Drinks and snacks will be served with inspiration for a great 2020!
Get Your Tickets Today!