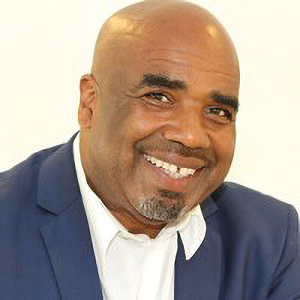 Treasurer
Mr. Pete Modeste, MBA
Mr. Pete Modeste is a highly versatile business professional with extensive corporate and entrepreneurial experience, strong leadership and problem-solving skills, and a demonstrated knowledge of finance. Mr. Modeste is the CEO GP Whitney & Associates, LLC, a management consulting firm in Los Angeles, California, that combines in-depth understanding of entrepreneurial realities with a knowledge of the structure, discipline and best practices commonly seen in larger firms to help clients achieve higher performance and bring positive change to their organizations.
Mr. Modeste currently serves as Financial Controller for the British Academy of Film and Television Arts Los Angeles (BAFTA LA), where he provides leadership over the organization's financial function and has worked to share the company's strategy and vision with members, partners, and other stakeholders.
Previously, Mr. Modeste has amassed an impressive corporate track record, serving as a senior member with the Capital Finance Team of the world's largest biotechnology firm, Amgen Manufacturing, Ltd., with broad responsibility for a $400 million annual capital budget, and as the Treasury & Finance Manager in charge of Financial Planning and Cash Management for Patheon/MOVA Pharmaceutical Corporation in Puerto Rico where, among other things, he was brought in to assist with the post-acquisition integration.
Mr. Modeste has applied his extensive business and financial background as a consultant to Wall Street firms serving major clients such as Morgan Stanley and American International Group, Inc (AIG) as well as many small to medium-sized businesses. His career is marked with distinctions and recognition from organizations such as the Chamber of Commerce and the Urban League, as well as notable political figures for his distinguished work and influence in the business community.
Mr. Modeste earned a bachelor's degree in Business Administration from the State University of New York at Brockport and an MBA from Regis University in Denver Colorado, where he graduated among the top five percent.