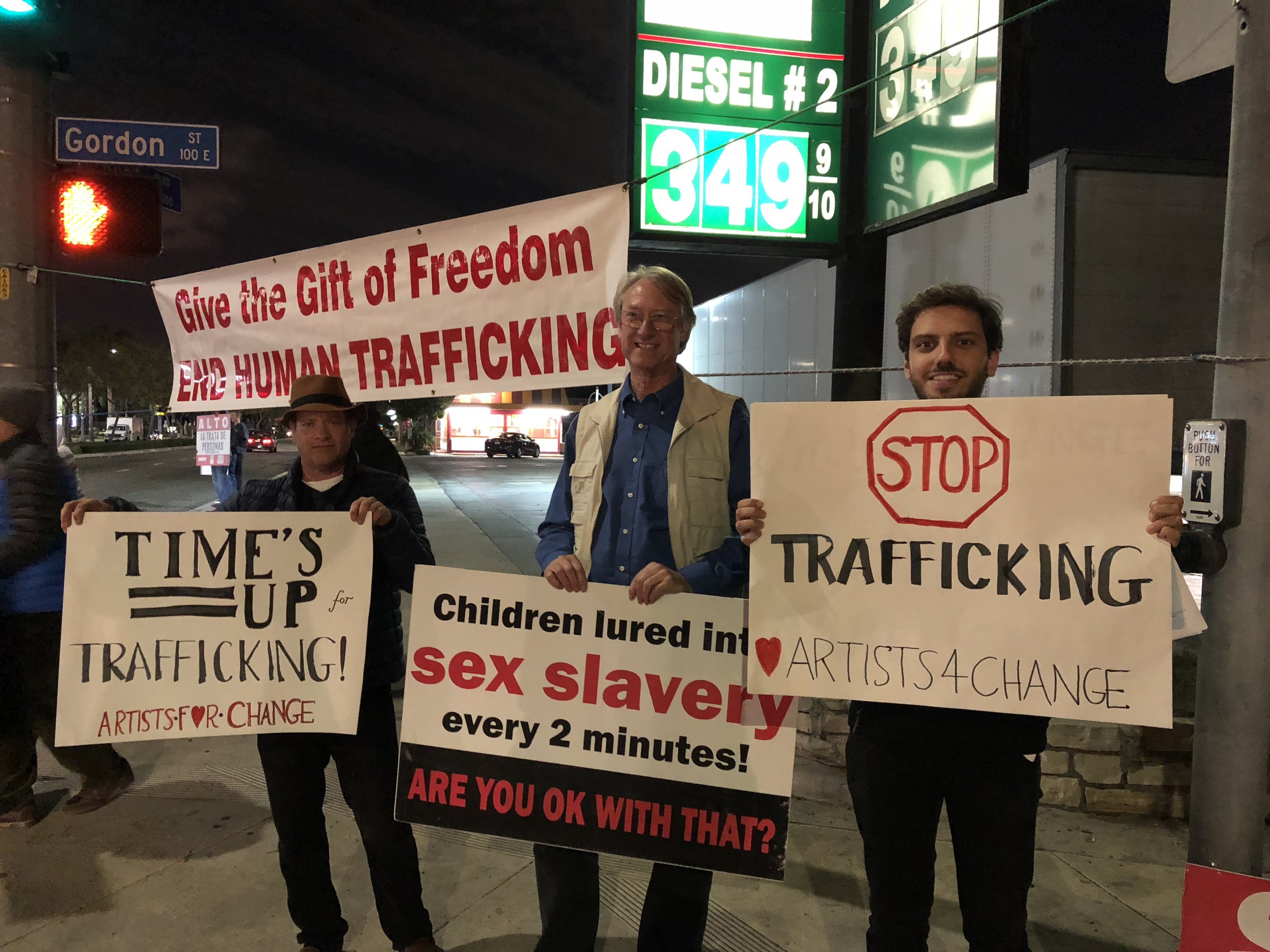 Artists for Change board members Jason Piette and Halil Sevis attended the "Men Standing Against Trafficking" stand in Long Beach on January 19, 2018.
The stand took place at the intersection of Victoria St. and Long Beach Blvd in Long Beach where a female trafficking victim was recently killed. Signs were provided for all men and women who attended. Nearby residents honked and applauded the stand, some even joined in to show support.
Supporters were not the only individuals noticing our efforts; traffickers were constantly driving through the intersection waiting for us to leave, but we did not back down. We wanted to make a statement at that place–that this is not a victimless activity.
We want to show the boys and girls being trafficked that there are men who care and are not customers, and to make traffickers aware that we see what they do, they are not invisible.
To the men who regularly or intend to buy, we pray and are present in the hope that they will reconsider what is driving them to act on such a self-destructive and harmful behavior.