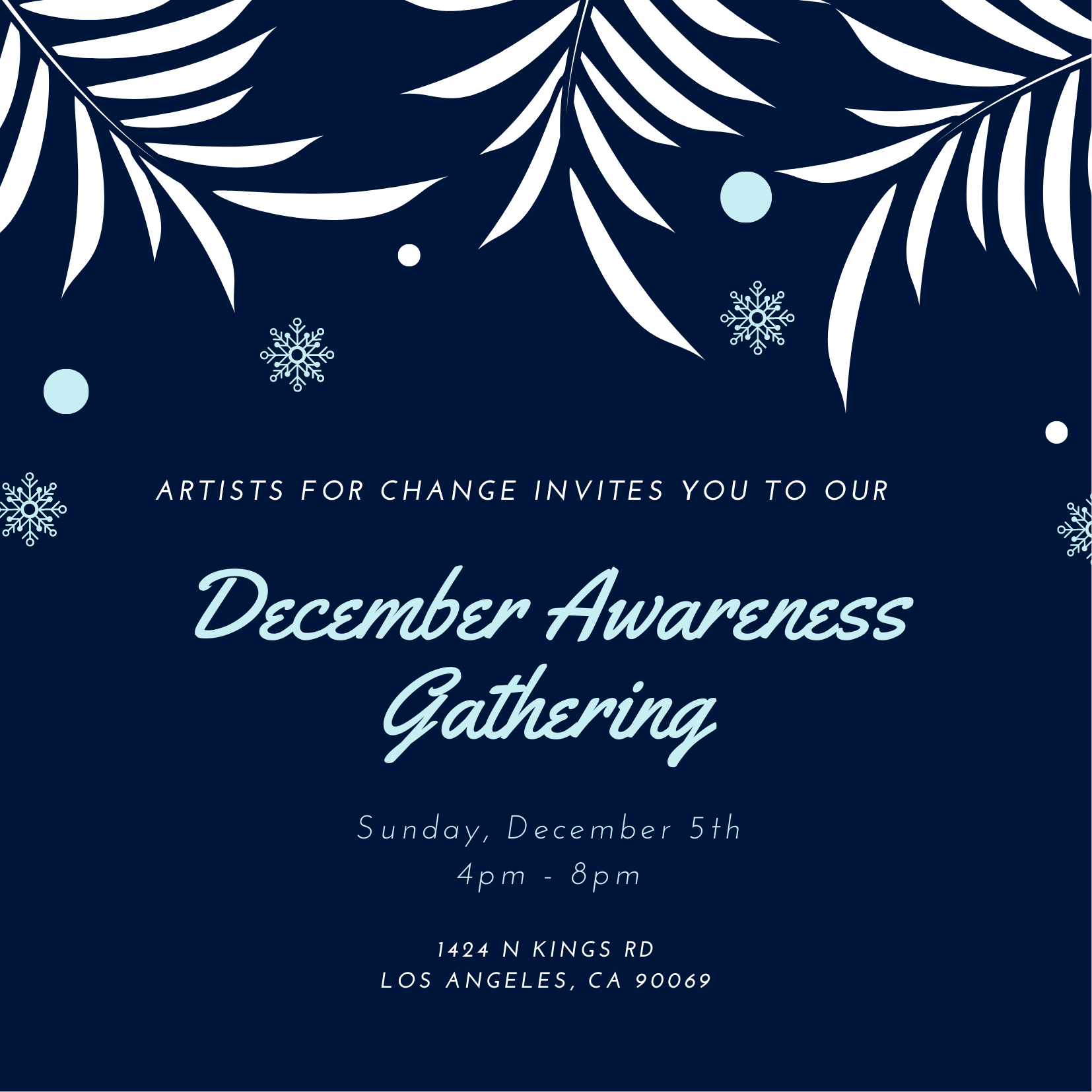 Join us for our December Awareness Gathering! We hope to see you on Sunday, December 5th at 4pm!
About this event
SAVE THE DATE: December Awareness Gathering
Sunday, December 5th 4 – 8 PM
1424 N Kings Rd, Los Angeles (Parking available on opposite side of the street or meters on Sunset)
Come and connect with fellow Artists of Change for inspiring conversation and tasty food at our upcoming August mixer. If you want to get involved or find out more about what we are doing, some of our board will be on hand to fill you in and tell you how you can help. Our events are fun and all make great connections and leave inspired.
Snacks and refreshments will be served!
Register For Event