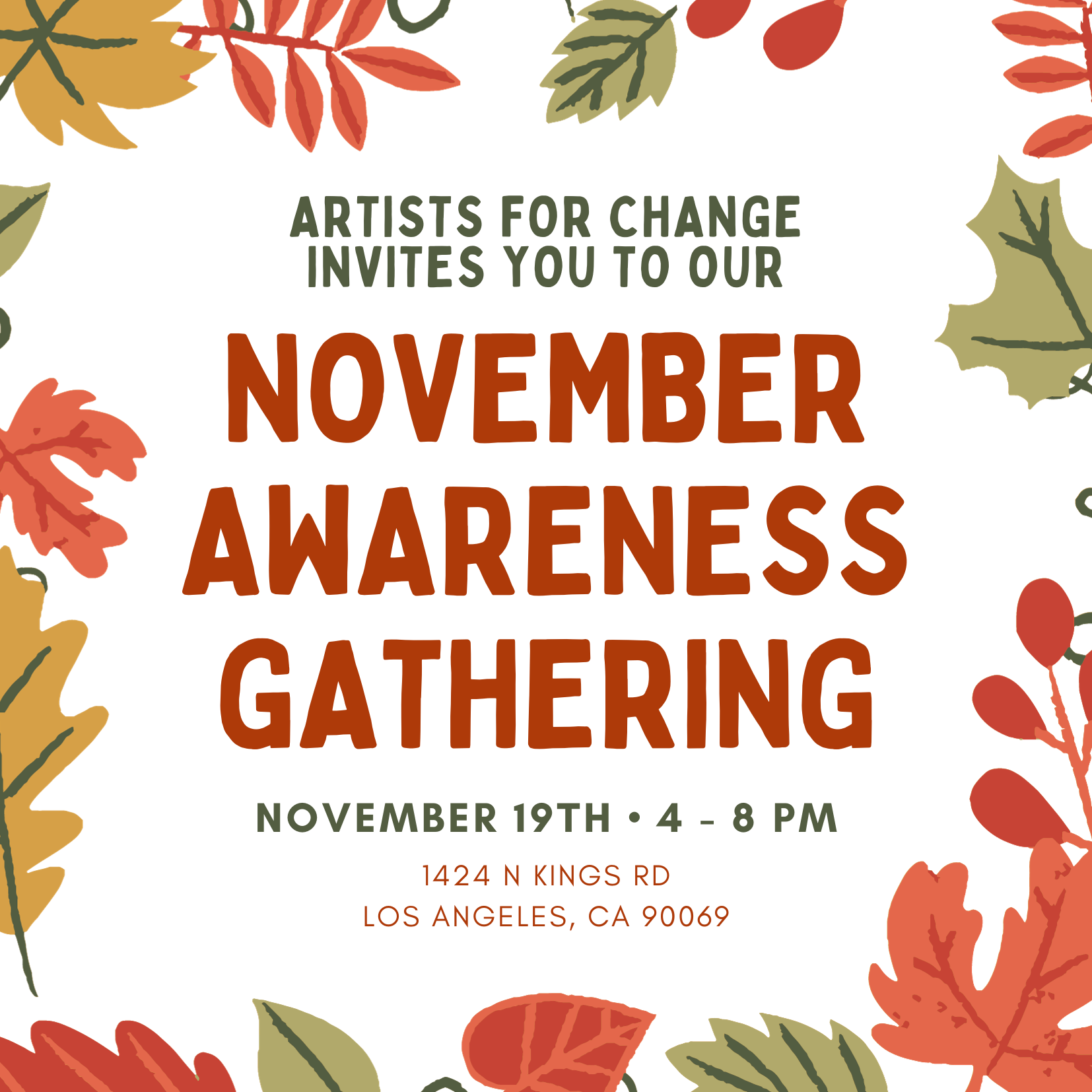 Join us for our November Awareness Gathering! We hope to see you on Sunday, November 19th at 4pm!
About this event
SAVE THE DATE: November Awareness Gathering
Sunday, November 19th 4 – 8 PM
1424 N Kings Rd, Los Angeles (Parking available on opposite side of the street or meters on Sunset)
We Hope to see you at our next awareness event. Come and meet follow filmmaker, individuals interested in social issues, NGO reps. Learn more about Artists for Change and be inspired to join the movement to use your voice for good.
Register For Event
We hope to see you there for drinks, food, silent auction and good conversation.