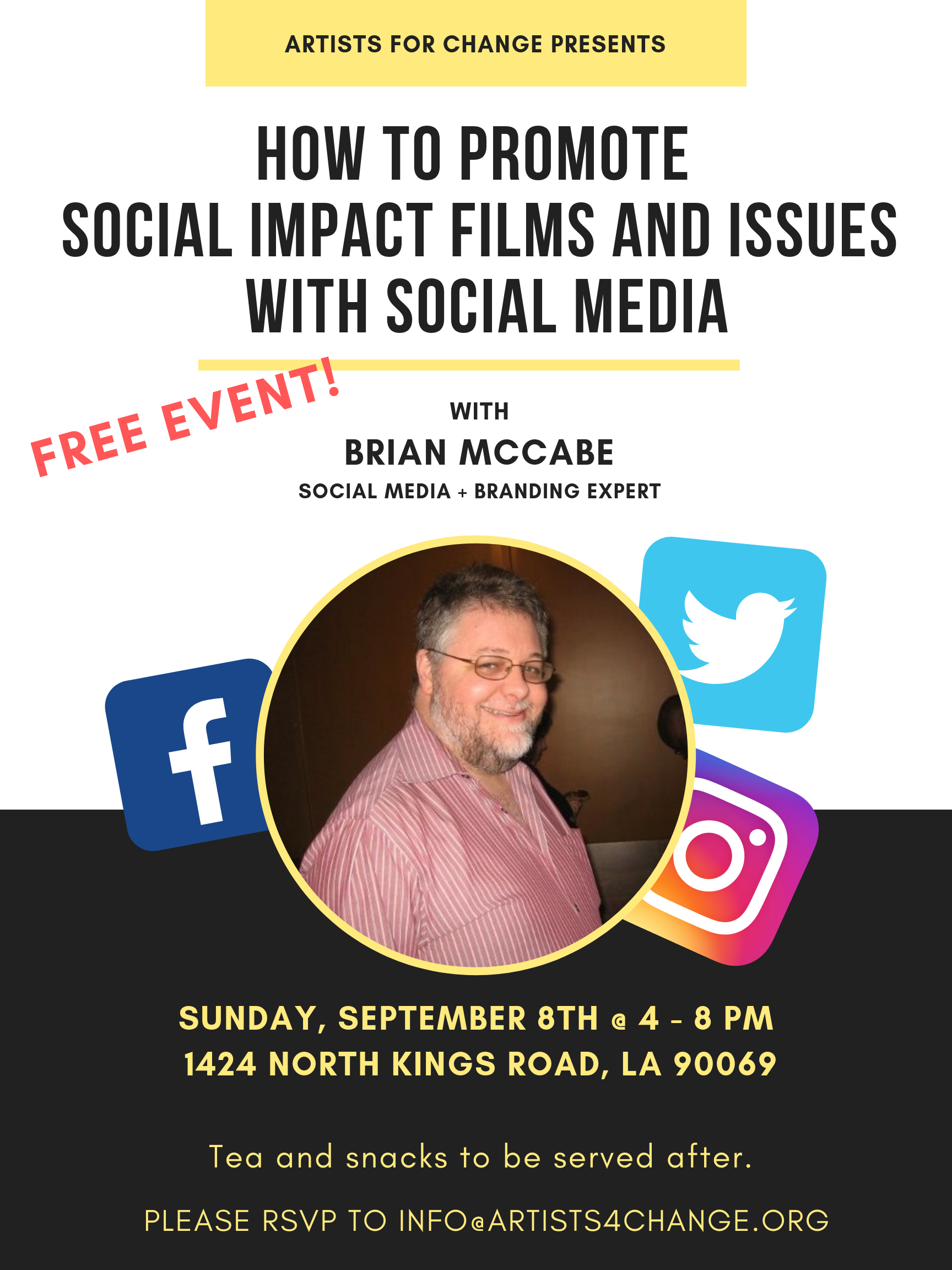 Sunday, September 8th @ 4-8 PM
1424 NORTH KINGS ROAD, LA 90069
This is a FREE EVENT! Donations are greatly appreciated.
Social Media and Branding Expert, Brian McCabe, will give advice and tips on how to create an engaging social media strategy for your film, TV or Web series of any type of social impact media so you can achieve maximum social impact with your media and cause.  This will be also helpful to other non profits looking to expand their social media reach.
Tea and snacks will be served after.
Please RSVP to info@artists4change.org
BRIAN MCCABE
VP at TALENT BRANDED
Brian McCabe has been in the entertainment business for over two decades. He has represented celebrities, brands, and showrunners. He is currently is the Senior VP at Talent Branded, an entertainment marketing & brand management company that provides digital marketing and social media marketing services along with the strategy to optimize a brand's position and increase sales. Talent Branded also runs various celebrities' social media platforms, growing their audience and integrating marketing partnerships on their behalf.
McCabe's mission is to connect ideas and bring together partnerships with the potential to generate revenue for his clients. He maintains a network of relationships with talent, producers, managers, lawyers, networks, corporate executives, publicists, ad executives, etc.
Brian is also heavily involved in charity work. He donates regularly to breast cancer research, has participated in the AIDS Walk LA, and spends every Saturday morning working at the LA Food Bank.