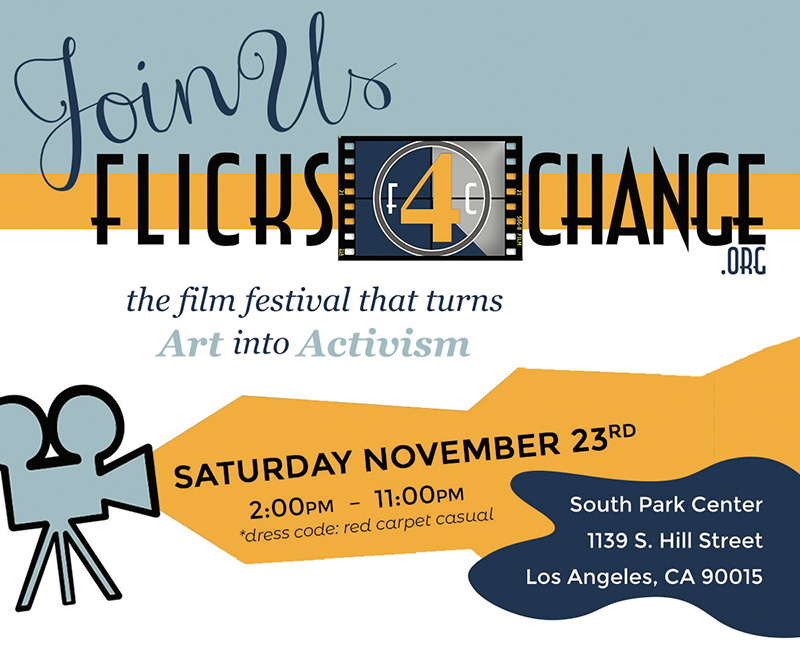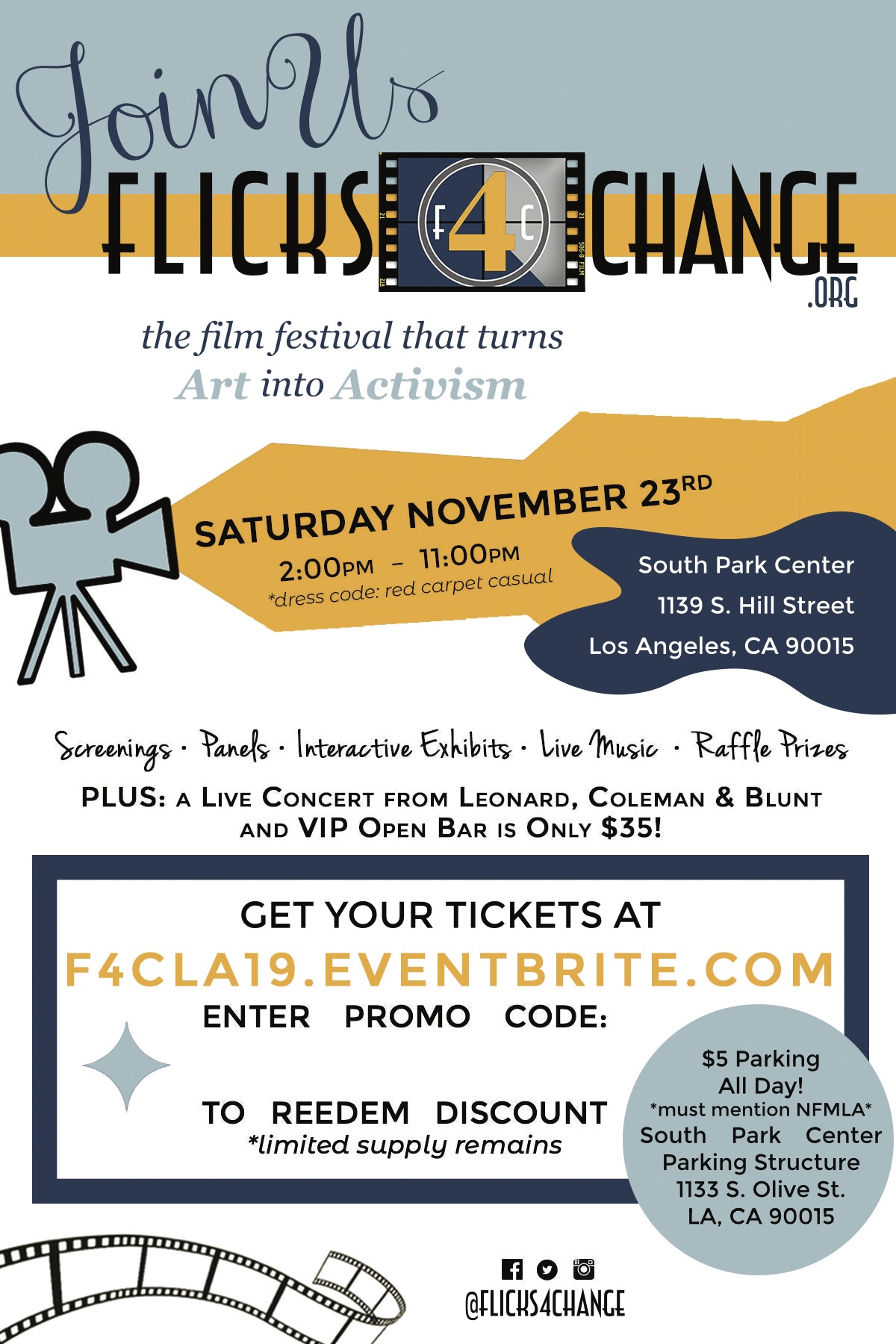 Join Artists4Change at the Flicks4Change Film Festival
This Saturday, 11/23, from 2 – 11pm at 1139 S. Hill Street, downtown.
Get 20% off at f4cla19.eventbrite.com, click "Tickets," and enter promo code "artists20" (no spaces). VIP tix include open bar.
The event will include: two programs of incredible socially conscious short films; a concert by Leonard Coleman and Blunt – former lead singers of the Temptations, Platters, and Drifters; a live music / film experience with grammy award winner, Sam Martin; Open bar and red carpet with VIP purchase; drinks and food for sale; interactive exhibits by nonprofit partners; and an audience discussion with the filmmakers, and NPO and community leaders. Please check out these two awesome sizzle reels to see highlights of their past events and films:
Event Sizzle: https://vimeo.com/369660700
Films Sizzle: https://www.flicks4change.org/watchfilms/2019/2/17/flicks4change-sizzle-19
$5 parking all day at 1133 Olive Street near venue when you say "NFMLA." See you there! Your tickets are good for any and all parts of the event… but with open bar, catering, and a killer show, you'd be a fool to leave!