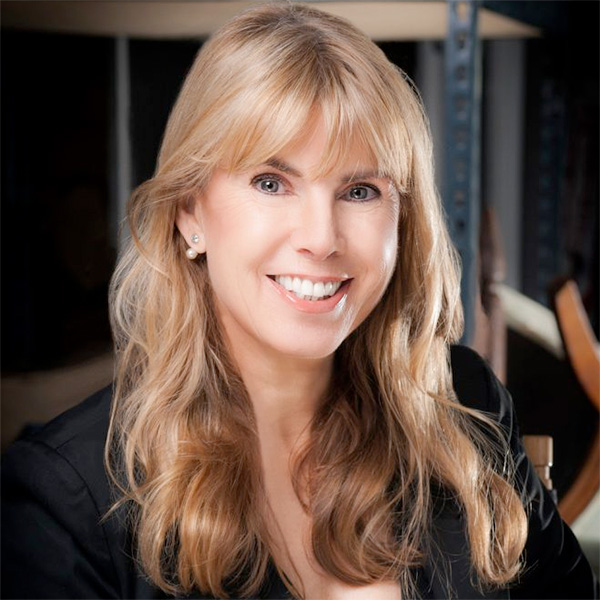 President | Founder
Veteran filmmaker Julia Verdin is a multi hyphenate – she is known as accomplished producer, award-winning Director and has written a number of screenplays.
Having been in the film business for 30 years, Julia has established herself as one of Hollywood's leading independent producers, with over 33 critically acclaimed feature films produced to date.  She founded and has been running Rough Diamond Productions since 1995.
Julia is known for developing great material and has hands on produced many films from inception all the way to release. Julia has an excellent overall knowledge of all aspects of filmmaking including story development, casting and packaging, budgeting, financing, on set production skills, festival strategy, and getting films sold and out into the marketplace.  She has great creative instincts and is very passionate about each film she makes.
Some of the memorable, acclaimed theatrical releases and top film festival favorites Julia has produced, include the recent 2 JACKS, directed by Bernard Rose, based on the Leo Tolstoy short story "Two Hussars": the film starred Danny Huston, Jack Huston, Sienna Miller, Jacqueline Bisset and Billy Zane; STANDER, directed by Bronwen Hughes starring Thomas Jane, Deborah Unger, Dexter Fletcher and David O'Hara; Sony Pictures Classics released THE MERCHANT OF VENICE, directed by Michael Radford, starring Al Pacino, Jeremy Irons and Joseph Fiennes; and RIDING THE BULLET based on a Stephen King story, directed by Mick Garris, and starring David Arquette, Jonathan Jackson, Erica Christensen and Barbara Hershey. Julia's faith-based film, THE LEAST AMONG YOU was a Lionsgate release, starring Lou Gossett Jr., Lauren Holly and William Devane, and featured in major festivals, being nominated for two N.A.A.C.P awards.  Julia also Executive Produced the 2015 Lionsgate release BORN OF WAR, directed by Vicky Jewson, starring James Frain and Sophia Black D'Elia.
Currently in post-production is THE UNWILLING starring Dina Meyer, Lance Henriksen and Jake Thomas, and 7 SECONDS directed By Jeffrey Obrow, starring Dwight Yoakam and Christopher Lloyd.
Julia's films have been selected for many major film festivals including Sundance, Toronto, Venice, AFI, Raindance, Vancouver International and London.
Her directorial debut, LOST GIRLS starring Bar Paly, Marisol Nichols and Jamie Harris has been doing well on the festival circuit and won several awards including Best Social Impact film at The Culver City Film festival.  The film has also been broadcast as part of an educational program on sex trafficking of minors and has been screened by organizations and communities.
Some other films Julia produced earlier in her career include: I WITNESS, directed by Rowdy Harrington, starring Jeff Daniels and James Spader, GREEN MAIL starring Steven Baldwin and Tom Skerritt, THE SHIPMENT starring Mathew Modine, Nick Turturro and Elisabeth Berkley, THE CONTAMINATED MAN starring William Hurt, Peter Weller and Natasha McElhone and STYX starring Peter Weller, Angus MacFayden and Brian Brown, directed by Alex Wright, BALLAD OF THE NIGHTINGALE with Virginia Madsen, Maria Cuccinota (Il Postino), Seymour Cassell, Michael Madsen and Harry Dean Stanton, LONE HERO directed by Ken Sanzel starring Lou Diamond Philips, Sean Patrick Flanery and Robert Forester, SLIPSTREAM starring Sean Austin and Vinnie Jones, THE SET UP, a bank heist thriller based on a James Hadley Chase best-selling novel, directed by Strathford Hamilton starring Billy Zane, James Coburn, Mia Sara and James Russo for MGM/Showtime, and TEMPTATION, an action-packed revenge thriller for Dino De Laurentiis Communications starring Jeff Fahey, David Keith and Alison Doody, also directed by Strathford Hamilton.
Julia is also known as a leading educator in film: her book SUCCESS IN FILMS, a guide to developing, funding, producing, and marketing indie films is on many college syllabuses around the world and has helped many filmmakers.  She speaks regularly on film for many organizations including BAFTA, Women In Film, WGA, AFM panels and Story Expo.  Julia is also a top indie film consultant and has helped many filmmakers get their films made.  She has an MA in film from Staffordshire University.
Julia received the La Femme 2015 Executive Achievement Award and was honored for her work in film and supporting female filmmakers.  She served as a judge at the 2015 LA Shorts Festival, speaks regularly on film festival panels and supports up and coming filmmakers.  She served on the board of BAFTA LA for 10 years and chaired the film committee and was instrumental in starting up the BAFTA newcomer program and encouraging mentorship of up and coming filmmakers.
Julia is passionate about raising awareness on key social issues through the powerful medium of film and encourages filmmakers to think about making content that contributes to a better world.