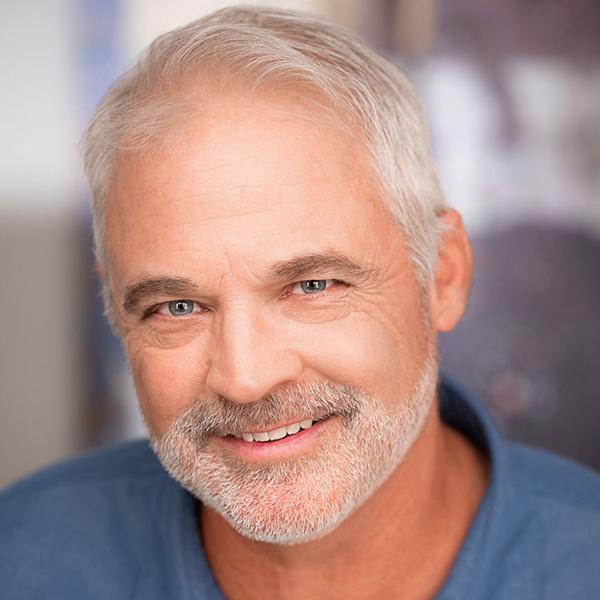 Personal Style –
Innovator. Entrepreneur. Creator.
Robert Lenney (aka: Robert Craig) has found sitting still to be a problem…and fairly pointless. While most people simply talk about their ideas, concepts and solutions in business and the entertainment industry, Robert has an unquenchable thirst to "create, solve and communicate".
Robert's heart has always been in the entertainment industry, starting with a passion to learn and excel in television. Robert's original foray into the media industry was television production, acting, infomercials and even a TV shopping network.
As a business owner/inventor, with over 20 patents to his name, he led with passion while he developed a clog-free gutter solution that went on to be one of the fastest growing DIY products in North America in what seemed like an overnight sensation.
As a director/producer, he's been unstoppable. Whether it was casting, writing, acting or developing, his mind, quite frankly, "sees" the route…and the way to make the story heard in a fashion that causes an audience to be compelled to listen and watch. Whether it be his quirky wit or his pursuit of making things in the world just a little bit better, he's a rare blend of brilliance, humility and perseverance that has no concept of the word "can't" or "that won't work".
Some will say he's a teacher at heart. Others say he's a no-nonsense creator of media in all its facets. His hunger to learn what he doesn't know today translates into sales, followers and fans…and his five Telly Awards for his unique magazine-style television show called The Gutterguard Show proves it.
As he enters this most recent phase of his ongoing adventure with life, he's decided to come back to his roots of entertainment to produce highly entertaining, spiritually uplifting movies that inspire people to think about life with an eternal perspective. Ultimately, Robert's desire is to have the movies he and his team produce indirectly help people to realize that God exists and that heaven is a real place.
Professional Style –
Robert Craig
As the founder of North America's leading gutter guard manufacturer, Gutterglove, with offices in California and Tennessee, Robert Craig was focused on growing this highly successful business that to date has sold more than 100,000,000 feet of gutter guards. However, even though Robert has over 20 patents in the gutter industry, to placate a lifelong passion to participate in the movie industry, he carved out time after hours and on weekends for years to evaluate a number of potential film projects, attend key film industry functions and even have a screenplay written.
While he grew Gutterglove to become one of the most trusted gutter guards in North America and even being rated #1 by Consumer Reports Magazine, their products have been profiled on virtually every major network including ABC, NBC, CBS and Fox. His passion to produce and act in movies won out at the end of the day and he founded Robert Craig Films in 2019.
One of his first projects was to oversee the development of a screenplay, The Almighty Yes, co-written by award-winning screenwriters, John Graham and Alexandra Boylan. That screenplay will soon go into production and feature Robert Craig, both as producer and an actor. As Robert Craig Films continues to grow, Robert has been able to leverage his experience in building a successful company to avoid the pitfalls that have derailed many hopeful start-ups. Robert has been able to consider a number of possible film projects to greenlight and, by tapping his business experience, not let emotions make his decisions but rely on due diligence and careful review before giving his thumbs up.
This is how Robert decided to purchase the rights to the screenplay Amy and Angel, from veteran Hollywood producer, director and screenwriter, Julia Virden. The film is set to begin production in the second quarter of 2022 and be released later in the year.
Robert has a long history of taking start-ups and guiding their growth to become successful companies. He believes God has a plan for him to make quality films with a strong message and he looks forward to applying his creativity, business acumen and passion to making movies that inspire people to think about life with eternal perspective.