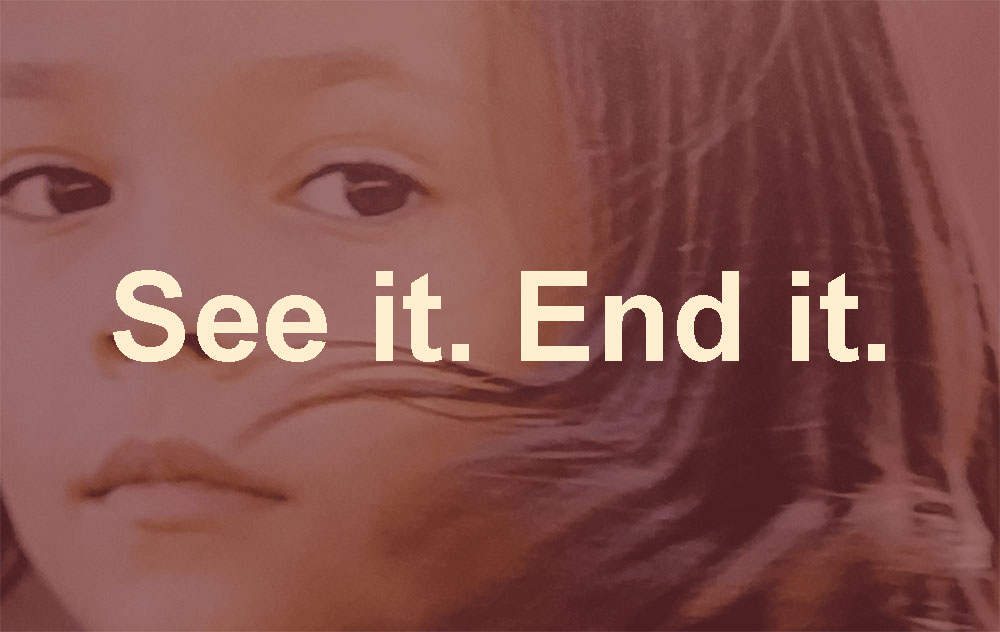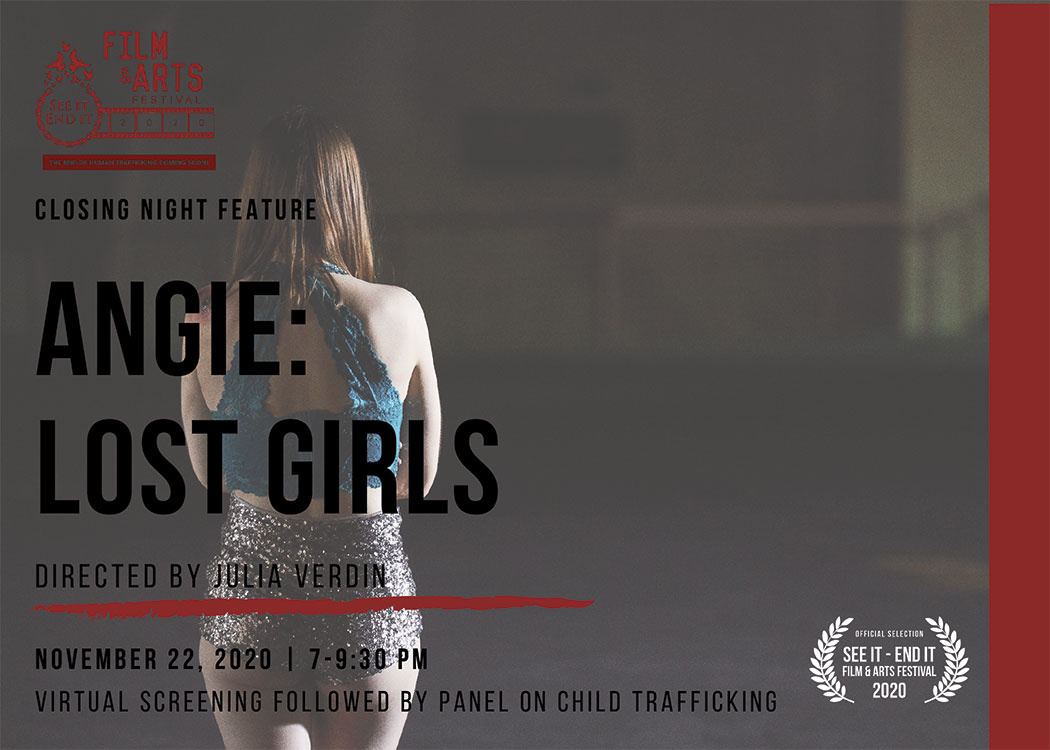 Join us for OUR UPCOMING EDUCATIONAL EVENT
SEE IT END IT VIRTUAL FILM AND ARTS FESTIVAL TO END HUMAN TRAFFICKING
You can learn more about foster youth and the wonderful organizations doing work in that area.
You can learn about trafficking and the great work people in the field are doing.
Films such as Youssef Delara's Foster Boy and Cady McClain's Broken Wings, Burnt Feathers showcase beautifully the need for better care for foster kids and their need for mentorship.
See and learn from other short films on trafficking
Our film Angie: Lost Girls is the closing night film of the festival on Sunday, November 22nd, along with a panel from experts in the field talking about how the film's message educates and explores current issues in child trafficking.