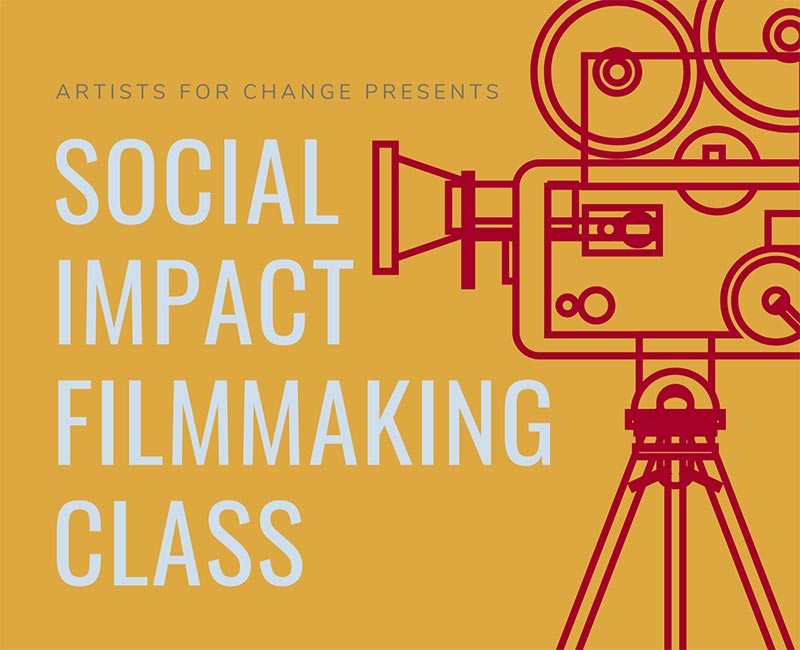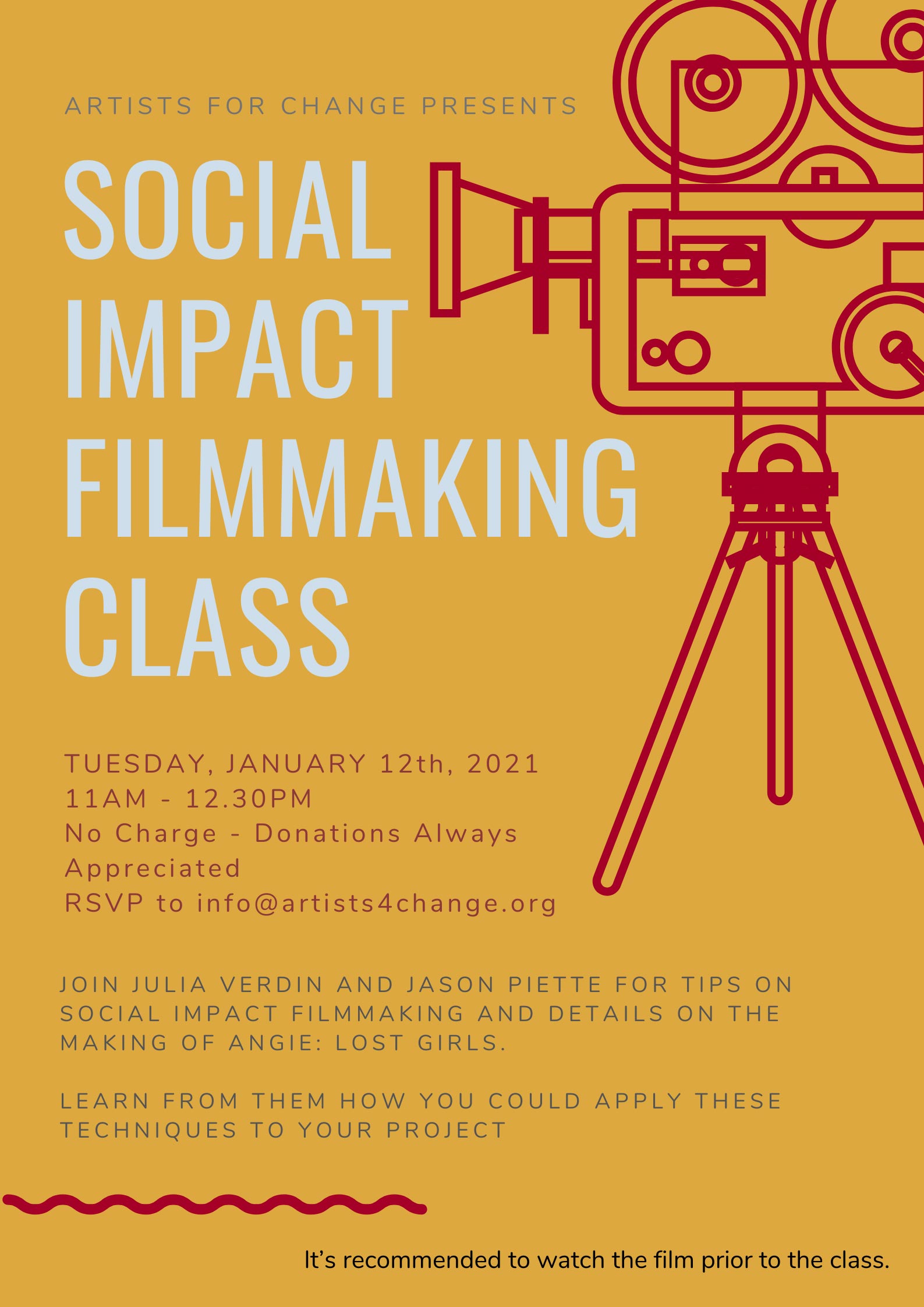 Do you have a social impact story you want to tell and want some guidance on how to tell it in a compelling way.
ON TUESDAY 12TH JANUARY 11AM – 12.30PM
Join Julia Verdin and Jason Piette for tips on social impact filmmaking and details on the making of Lost Girls: Angie's story.
Learn from them how you could apply these techniques for your project.
It's recommended to watch the film prior to the class.
NO CHARGE – donations always appreciated if you are able to.
RSVP to info@artists4change.org
You will be sent a zoom invite shortly before the class.