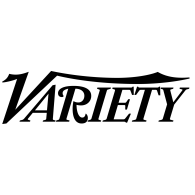 Recently launched nonprofit Artists for Change, a socially minded community of filmmakers, has launched its first project with "Lost Girls: Angie's Story."
"Those of us who work in the film and TV industries carry an incredible responsibility in these troubled times," said founder, producer and director Julia Verdin, who has assembled a group of industry professionals.
Verdin's credits include "Stander," starring Thomas Jane; "The Merchant of Venice," starring Al Pacino, Jeremy Irons and Joseph Fiennes; and "2 Jacks," starring Sienna Miller and Danny Houston.
"I think important issues with little attention can benefit from visual stories, both narrative and documentary, to send a message to the world," said Gary Dartnall, a film industry executive and board member for Artists for Change. "Artists for Change plans to use the power of film to inspire change."
"Lost Girls: Angie's Story," which is in pre-production, was inspired by Verdin's time volunteering at a runaway children's shelter in Los Angeles, where she met victims of sex trafficking. This project was supported by donations, crowdfunding, funders, grants, and volunteers.
"I had always thought that [sex trafficking] was something that happened in third world countries and so I began to do research," Verdin said. "I quickly started to understand what a huge growing problem this is in the U.S. I decided I had to try and do something to help raise awareness."
Artists for Change's board of directors includes Dartnall, Sean Michael Acosta, Deborah Kolar, and Jason Piette, among others. Members of the advisory board include Jamie Harris, Julian Lennon, Camille Jumelle, and Ritesh Mehta.
Variety: https://variety.com/2018/film/news/production-eddie-izzard-judi-dench-midnight-1202866396/